MS Frontpage

You can easily Install, Remove, Repair or change the password for the extensions for Microsoft Frontpage with your SiteMadeEasy Web Control Panel.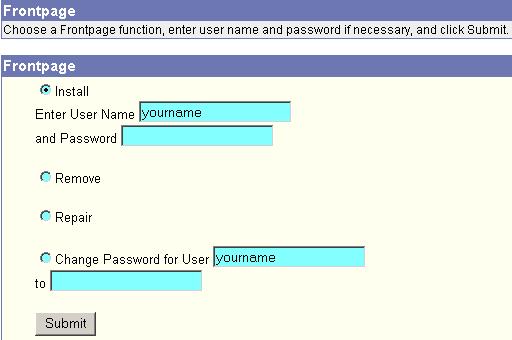 Simply select the action you want to take and click Submit.
Note that you may need to enter the user name and password for some actions. If your domain is "yourname.com", then your user name is "yourname".