Configuring Netscape Communicator
1) From Netscape Composer select "edit" and then "mail/news account settings"
2) Select new account.
3) Select ISP or email provider and click next.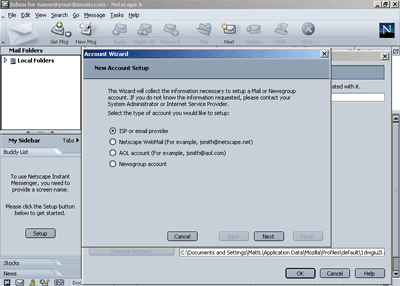 4) Enter your name and e-mail address and click next.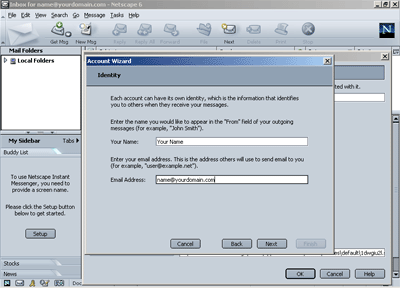 5) Select POP as your incoming mail server. Then enter your domain name for both the
incoming and outgoing mail server. Click next.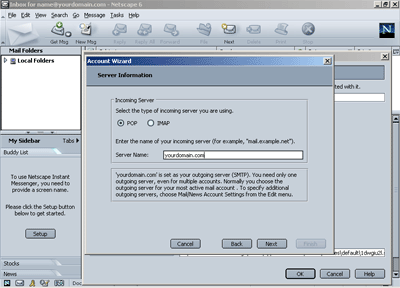 6) Enter your User Name for your account.
7) Enter any name that you would like to call this account. Example: Home Account.
Click Next
8) Verify all account information and click "finished"
9) You have successfully configured Netscape Composer to be your email client.